The Continest CN 20' foldable containers are designed to enable humanitarian organizations and rescue missions to quickly (within 10 minutes per unit) and safely set up temporary housing and first responder units in areas where transportation is challenging. Thanks to its foldability (1 truck can deliver 10 units),  transportation volume & costs are reduced by 80%.
Continest Technologies Plc. can deliver instant modular solutions:
Modular homes
Schools / Kindergartens
Temporary medical infrastructure
Administrative / service areas
Continest has a proven track record in Ukraine, Africa and the Middle East with projects delivered within days or a few weeks after assignments.
Feasability of land transport
Feasibility of air transport
When a smaller space is all you need to work, sleep, sell, or play, the CN10 does it all! This foldable container was the first introduced by Continest and continues to inspire innovative solutions for retail sales, lodging, office space, modular buildings, and more. Technical specifications comply with international standards so transport and storage is economical and sustainable.
| DIMENSIONS | LENGTH | WIDTH | HEIGHT |
| --- | --- | --- | --- |
| Closed (mm) | 3000 | 2440 | 490 |
| Closed (feet) | 9.8 | 8 | 1.6 |
| Open (mm) | 3000 | 2440 | 2610 |
| Open (feet) | 9.8 | 8 | 8.6 |
Both CN10 and CN20 are used for modular homes in various projects and needs. The advantages are the following:
CN Sanitary WetCell
CN on site accommodation with sanitary addition
A CN Sanitary WetCell is equipped with a regular flush toilet, a sink and a shower. Furthermore, it comes with a heater to keep the unit warm, as well as with a tankless water heater to ensure 24/7 warm water availability.
Fully equipped sanitary unit can be connected to both CN10 & CN20 containers.
| DIMENSIONS (mm) | WIDTH | HEIGHT |
| --- | --- | --- |
| Outside dimensions | 2440 | 1503 |
| Inside dimensions | 2340 | 1403 |
CN Shield – Ballistic Wall
Additional Modular Ballistic Wall | Shield System Generation
A custom made add-on frame & panel system that provides ballistic protection, and can be installed on already operational units (currently up to NIJ 3+ protection level).
With CN Shield elements, which can be easily placed on the side walls and tops of our containers, we can provide protection to those inside. They can be used regardless of the number of containers (one or more connected together).
The walls give protection against 0.22 mm, 9 mm, 5.56 mm and 7.62 NATO caliber and shrapnel.
The CN Hybrid unit is the result of the cooperation of two market leaders from different industry sectors: innovative infrastructure solutions by Continest (HUN) and power storage and management by Axsol (DEU).
The concept of the unit is to provide the most efficient energy production and storage combination for deployed infrastructure systems regardless of the geographical and environmental conditions.
Due to the smart energy management system integrated in the CN20 unit, the built in batteries, the solar PV array and the generator provide permanent and safe power generation while the fuel consumption of the geretor is decreased with 50%-70% and its maintenance cycles with 80%. The fuel and maintennance savings, the autonomous operation combined with the logistical efficiency of the foldable uwnits creates a unique solution for anyone operating in the field no matter where and when.
The key of the systems performance is the possibility of connecting several power sources with the help of a central inverter – "Victron Energy MultiPlus II 48V/5000/70, generating and storing energy the most efficient way. Field tested during Brave Warrior 2020 Hungary (10-24 Sept).
Mobile school/kindergarten
Continest foldable technology can provide educational infrastructure when and where it is needed. The modularity helps to configure the platform according to the exact needs.
Classrooms/kindergartens can be deployed near shelters which can provide a solution for the current challenges.
Advantages of the solution:
Fast
Economical
Modular/Expandable
Relocatable
Durable
Comfortable
Health care/medical facility
Mobile emergency patient ward – Soroti Uganda
Design and implementation of a multifunctional mobile medical center that can provide proper healthcare to the population of Uganda. The green technology base of the containers enables fast and efficient transport, storage and installation and thanks to scalability and modularity of the solution the unit offers various expansion possibilities. Continest's rapidly re-deployable medical structure is a great addition to the sustainable development of the healthcare system in the Republic of Uganda.
20 feet foldable container based multifunctional medical center with 10+2 beds. The unit consists of 6 pcs. containers.
Setup time: 10 hours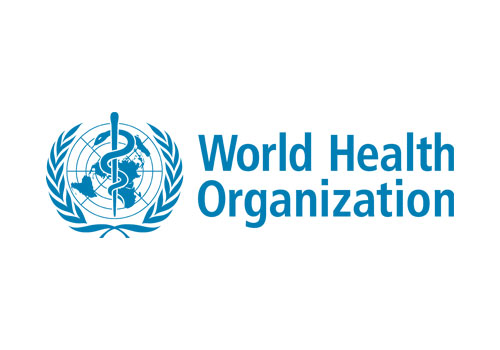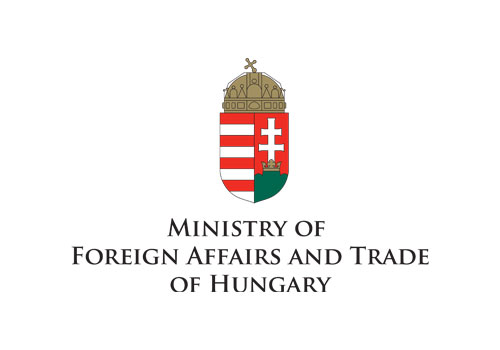 Deployable training solutions for peacekeeping and law enforcement personnel
CN MSR
Deployable Military Shooting Range